Data Acquisition Systems for Emissions Monitoring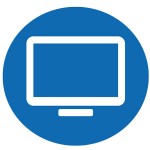 Today's world is all about speed and convenience. Why shouldn't your emissions monitoring process also be subject to this standard? We have capitalized on the great leaps in technology that this digital age has fostered to provide our clients with highly customized, easy-to-use methods of storing, calculating, and viewing data. Gone are the days of general alarms and limited parameters. Our data acquisition and handling systems (DAHS) are programmed to accommodate your specific monitoring requirements and are exceedingly flexible, meaning that parameters can very simply be added or removed. We go one step further by setting up preferred methods of receiving data and alarms remotely. Wouldn't it be nice to check a cal report from your living room, or be notified of any exceedances, right as the event occurs? We have the capability to program your DAHS to send out instantaneous emails and text messages of customized reports and alarms. Not only is this convenient, but it can be a huge time-saver. And as the saying goes, "time is money."
As the interface between the CEM system and compliance, the DAHS is the "eyes" into your CEM system and emissions process. It is imperative that the DAHS functions to its fullest extent so that you can effectively troubleshoot potential issues and manage emissions. When it comes to continuous monitoring, tomorrow is too late. Don't settle for second best when it could jeopardize your compliance.
Air Tox offers the following services with data acquisition systems:
Data Acquisition and Handling System Installation
Training and Ongoing Support for the DAHS
DAHS Upgrades
Contact us today (#1-800-4-AIRTOX) to learn more about the data acquisition and handling system options available. Emissions monitoring has never been easier.