Continuous Emissions Monitoring Systems
(CEM Systems)
CEM Systems: Design and Installation
Air Tox is committed to providing the most reliable and cost-effective continuous emissions monitoring systems (CEMS) that best suit both customer and facility requirements. Our engineered CEM systems are flexible, with features ranging from process control to fully compliant 40 CFR 60 and 40 CFR 75 CEM systems. Additionally, Air Tox provides both direct-extractive and dilution-extractive CEM system solutions. We handle all aspects of the design and installation process, from an extensive design phase to the system integration, installation, training, and CEM system certification. Air Tox has over 100 years of combined experience designing continuous emissions monitoring systems. Our experience gives us an extensive familiarity with the obstacles that our customers face, and allows us to respond to those challenges with innovative and resourceful solutions.
Air Tox designs continuous emissions monitoring systems specific to your needs. Our CEM systems exhibit optimal, reliable performance in the harsh environment of industrial source sampling.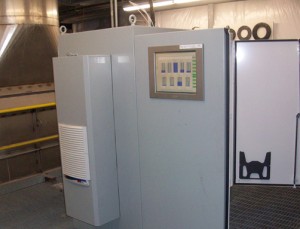 CEM System Integration
We understand that each facility differs in both its industry and regulatory emissions requirements and we offer custom CEM system integrations. These include:
New CEM systems with or without shelters
CEM system upgrades and enhancements
CEM system rehabilitation or refurbishment
CEM System Equipment & Part Repair
Building and maintaining a CEM system relies on the functionality of a multitude of pieces. A CEM system can contain any of the following components:
Analyzers (NOx, SO2, O2, CO2, CO, NH3, etc.)
Sample probes
Sample lines (heated/unheated)
Air cleanup systems
Opacity monitors
Flow monitors
Moisture monitors
We understand that not all facilities are the same, so we have partnered with various vendors and providers of these components, including Thermo, Teledyne, EcoChem, Universal, Ametek, Land, Siemens, California Analytical Instruments, M&C, MAC Instruments, Durag, O'Brien, Puregas and OSI, along with other vendors specific to accommodate our clients' preferences. We have significant and long term relationships with all of these suppliers, and can provide valuable insight to our clients on which equipment options will best suit their specific situation.
Due to our fluency in all types of CEM systems, we are able to provide creative, out of the box solutions for any CEMS issue. We also supply a wide range of Continuous Emissions Monitoring Systems equipment parts.
Contact us today if you have any questions regarding CEM systems, our emissions monitoring services, or CEMS replacement parts.